Vietnam is a beautiful country which is well known for natural beauty, long history and multiple cultures. Therefore, it is easy to understand the reason why the number of tourists landing in Vietnam is increasing to a greater extent. People who are wishing to visit a country famous for both cultural and natural beauty can prioritize Vietnam without any constraint.
Even though there are thousands of places to visit, here are some highly recommended tourist spots which should not be missed once after landing in the Vietnam land: The 1000 year old capital Hanoi, breathtaking Halong Bay, peaceful Hoi An town, bustling and modern Ho Chi Minh City and countless of white sand beaches along the country from the North to the South. Each minute of you in Vietnam will be surrounded by friendly people who are eager to introduce you the unique culture or authentic cuisine of Vietnam which are now popular all over the world. Vietnam is now awaiting for your footprints to explore.
04 February, 2019
Many downtown streets in Hanoi have been jazzed up for Tet celebrations and each has its particular attraction.
02 December, 2018
Ly Quoc Su street which connects an iconic cathedral with Hang Bong Street offers many variations of a Hanoi dining theme.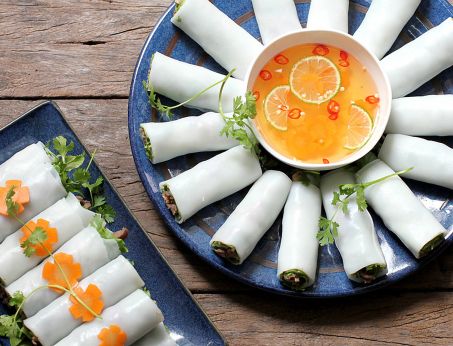 22 June, 2016
Caroline Eubanks is the blogger behind Caroline in the City and a freelance writer. She had a great time in Vietnam and She said that: "When I went to the travel, doctor to get shots for my trip to Asia, she specifically told me that I wasn't to eat anything from street vendors or anything I...